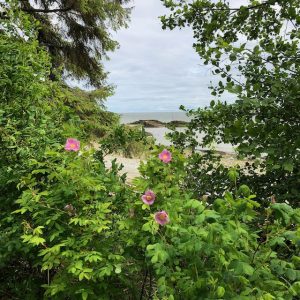 Literacy Tutor, Community Access to Literacy and Learning, Capilano University Sechelt Campus. Nov '20 – present.
Teach English language skills weekly to two adult learners, in individual 90 minute tutorials
Founder of folk band, Red Currant Jam. Spring '20 – present.
Play flutes and sing Celtic dance tunes and jazz standards. 
Organize performances.
Steering Committee Member, Sunshine Coast Alliance for Seniors Care Co-op (SCASCC). May '20 – present
Library Staff Member, Roberts Creek Community Library (Reading Room funded by Roberts Creek Community  Association). Jan '20 – present
Work information desk
Schedule volunteers monthly
Manage Facebook page
Co-Focus Person, Joy of Learning Committee, Roberts Creek Cohousing. Sep '19 – present.